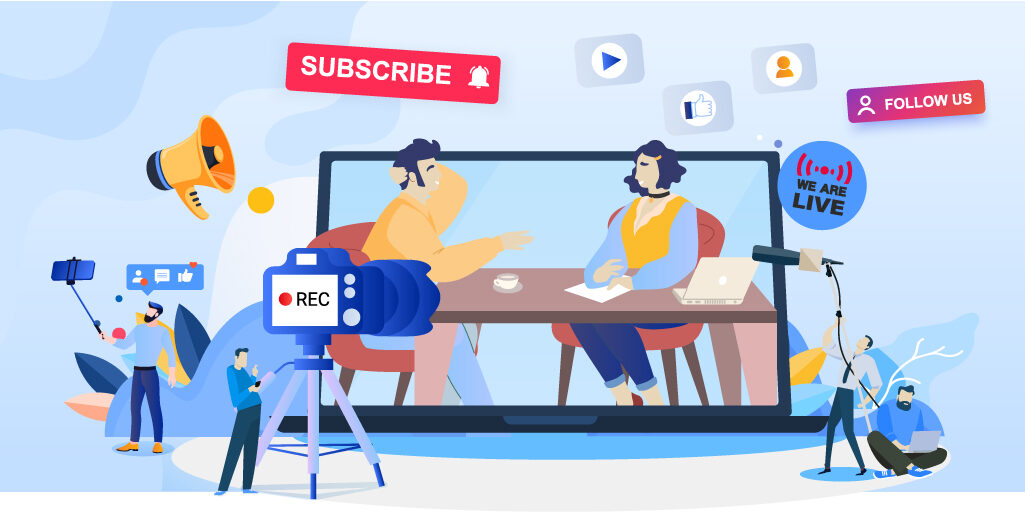 Now that you've got some inspiration from reading the part 1 of this post, it's time to get the wheels turning. Apart from the obvious tips, like having a strong and dependable internet connection, you may be curious what else you can set your Facebook Live video on the path to success.
6 Easy tips to get more eyes on your Facebook Live
1. Get the right equipment
Make sure you invest in a tripod to avoid the "shaky cam" experience!
The simple list of equipment you will need to do any Facebook Live is:
A personal Facebook account or a business page.
A smartphone, laptop, or other recording device with access to the Facebook app, the Facebook Pages Manager app, or a live encoder.
A strong internet connection.
Good lighting
Ways to minimize background noise and distraction.
On the other hand, if you plan on releasing high-quality Facebook Live videos you will need more equipment and support, which may include:
A lapel or handheld microphone that is compatible with your smartphone (external microphones greatly improve the audio quality of live broadcasts).
A wide angle or other specialty lens to improve the visual quality of your stream.
Adding captions to your videos makes them accessible to all members of your audience. Check out Facebook's advice on adding CEA-608 standard closed captions
Additionally, your behind-the-camera team will be responsible for monitoring the comments that roll in as you are broadcasting.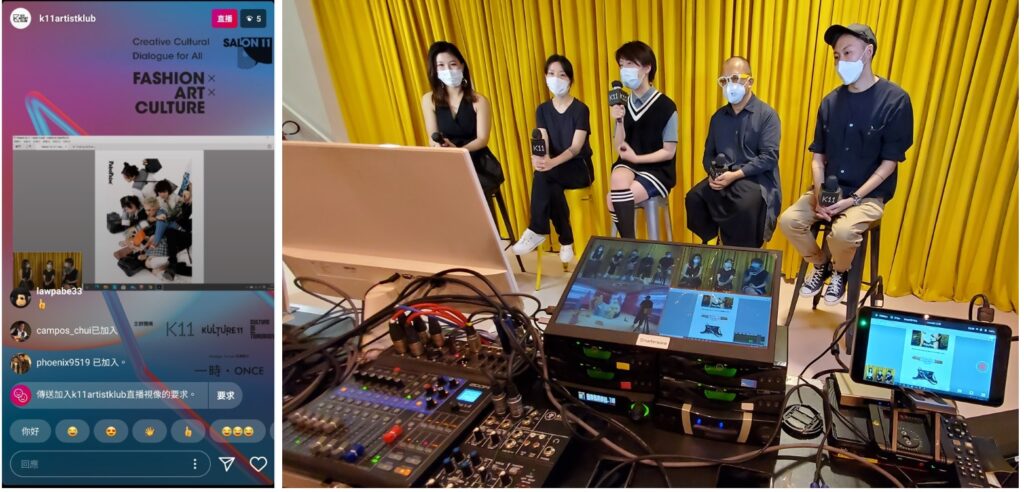 2. Promote before streaming
Live videos are more like an event than a blog post. In other words, you need to generate interest before the experience if you want to get that viewership. A very simple way to do this is by creating an event. This way, you give people something that will create a reminder for the day of the event.
Alternatively, you may have the viewers RSVP by incentivising them with a special offer for the first 50 viewers to log in to the Live event.
Don't just repeatedly tell your audience you're going to stream. Every time you remind your audience, share something new of value. For instance, highlight a tip you'll share, or what kind of information you'll be covering.
Keep in mind your Facebook efforts don't exist in a silo either. Don't be afraid to cross-promote across your blog, email campaigns and additional social networks too.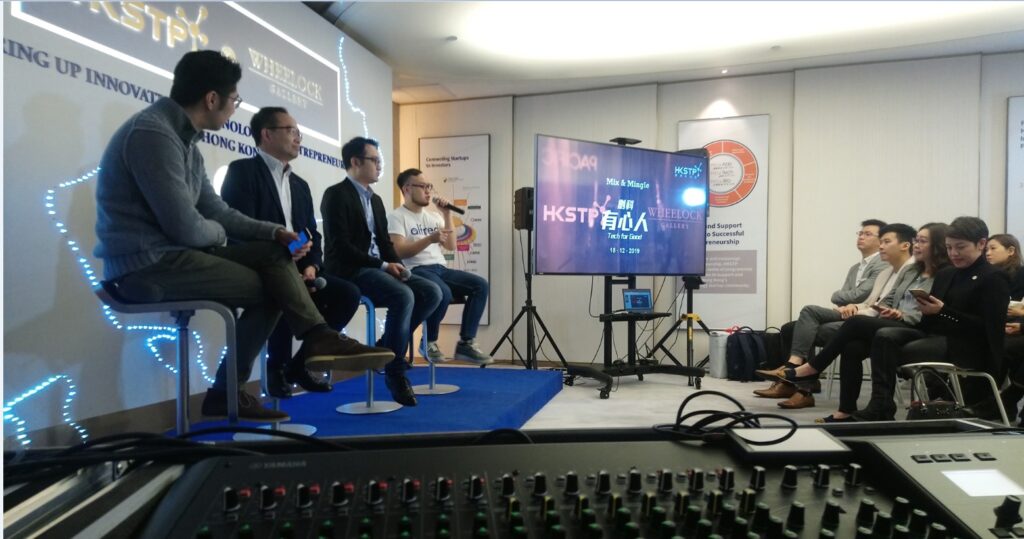 3. Plan well for your Live Show
Before diving head first into your Facebook Live video, take a moment to carefully evaluate your reasons for using video and specifically Live video to make sure it aligns with your overall goals.
The types of goals you could set may include:
Video views
Engagement, i.e., reactions or comments on the video
Clickthroughs on your call-to-action
Actions taken based on your video and the call-to-action, e.g. directing followers to a landing page, driving people to sign up for your newsletter, register for a webinar, or download a template, etc.
You should also spend some time to set up the agenda for what the audience can expect. When people know what's next, they're more likely to stick around because there's an interest in what's about to be said.
Remember, the point of going beyond your business is to further connect with the audience. Up to 45% of people will unfollow a brand if the content seems more promotional than anything.

4. Give an Actionable Sign-Off
The worst thing that may happen is to casually push the finish button and then walk away. After the broadcast, what do you want your viewers to do? Subscribe to your live video channel? Visit your Facebook page for a discount code? Share the recording on their page? Whatever it may be, be sure to end your Facebook Live with something actionable for your viewers to do.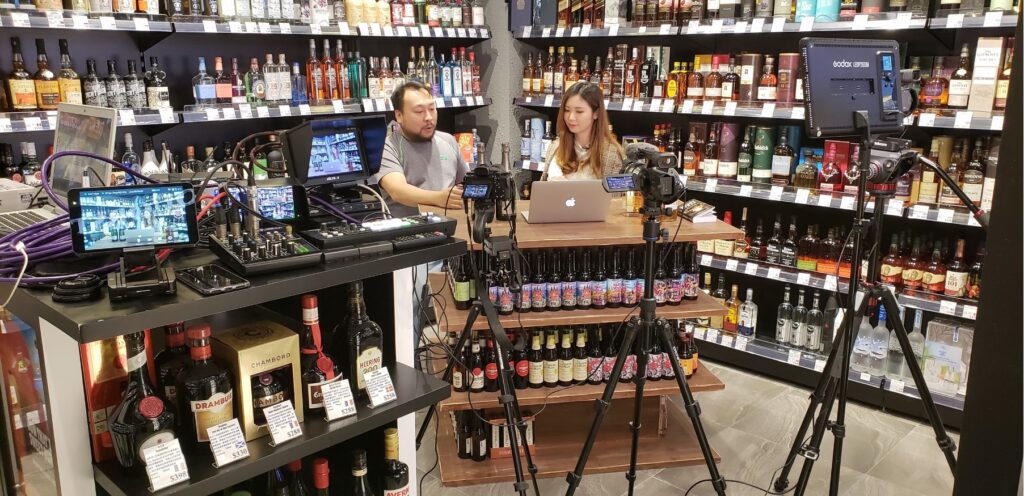 5. Be responsive and interactive
You're likely aware that posts with more likes, comments, shares, and views are prioritized on the news feed. Facebook's algorithms recognize popular content, and make it more popular without the advertiser paying extra.
During the broadcast, ask your viewers to reply your question in the comments. Invite them to like and share the post. The live comments and reactions are part of what makes the experience more like a two-way conversation. Perhaps even run a live contest for them to get a giveaway.
With Facebook Live it can be hard to host your video and reply to comments at the same time, which is why you should have a teammate answering in text form, and prompting you to mention the most relevant questions during the actual broadcast.
6. Analyze Your Metrics
Go to the "Insights" tab of your Business Manager page and click "Video" on the left sidebar. There you'll be able to see all of the same metrics you can for pre-recorded videos like minutes viewed, unique viewers, video views, 10-second views, average % completed, number of reactions, comments, and shares. Facebook Live videos also provide metrics around peak live viewers, total views, average view time, people reached, and demographics of who watched.
Using these metrics will allow you to continue to perfect your Facebook Live video strategy going forward.
---
Facebook Live has brought the concept of live streaming video to the mainstream, and it's huge for businesses. You should give it a thought to use these strategies and continue to innovate with your own for maximum results on this amazing platform.
---
Read also: Let's go live on Facebook – Tips for successful streaming